Folk-rock band The Lumineers ended its almost half a decade long hiatus recently with the release of a new song off of their upcoming sophomore album, Cleopatra.
The single, "Ophelia," offers a heavier tone in comparison to the sound the band is known for. The song captures the stomp-along sound that made "Ho Hey," off of their debut self-titled album, an inescapable hit. The sound with "Ophelia" is darker and more reflective than that of "Ho Hey." While "Ho Hey" was the type of song hipsters could gather around a fire and happily sing, 'Ophelia' asks more contemplation of the listener due to its more insightful stance. According to lead-singer Wesley Schultz, the song is a based on their experience with a sudden rise to fame.
"'Ophelia' is a vague reference to people falling in love with fame," Schultz said in an interview with Entertainment Weekly. "That spotlight can seem like an endless buffet, but in reality, you're just shiny, bright and new to people for a quick moment – and then you have the rest of your life to live."
The heavier tone, however, might sneak past the casual listener due to the harmony and catchiness that led their first album to two Grammy nominations. This sound remains intact within their newest single. The video for the song is simple, capturing the polite allure of their first album, and features Schultz dancing on a rainy street in a sadly charming way. The piano acts as the center piece while blending quietly into the background.
"Ophelia" is the band's first new song in four years. Their self-titled album dropped back in 2012 and was an unexpected hit. After "Ho Hey" was featured in the CW's television series "The Heart of Dixie," the song went viral and catapulted the band to fame. The song topped rock and pop charts and remained in the Billboard Top 10 of the Hot 100 list for 14 weeks. From there, the song began to be picked up on and was featured on TV shows and films. The second single from their first album, "Stubborn Love," also fared well on the charts. Both singles paved the way for the album to stay in the Top 10 of the Billboard top 200 for multiple weeks, where it peaked at number two.
Watch the video for "Ophelia" below. Cleopatra is due out on April 8 and to help promote the album, the band will be going on a world tour beginning April 14. You can check out the tour dates here.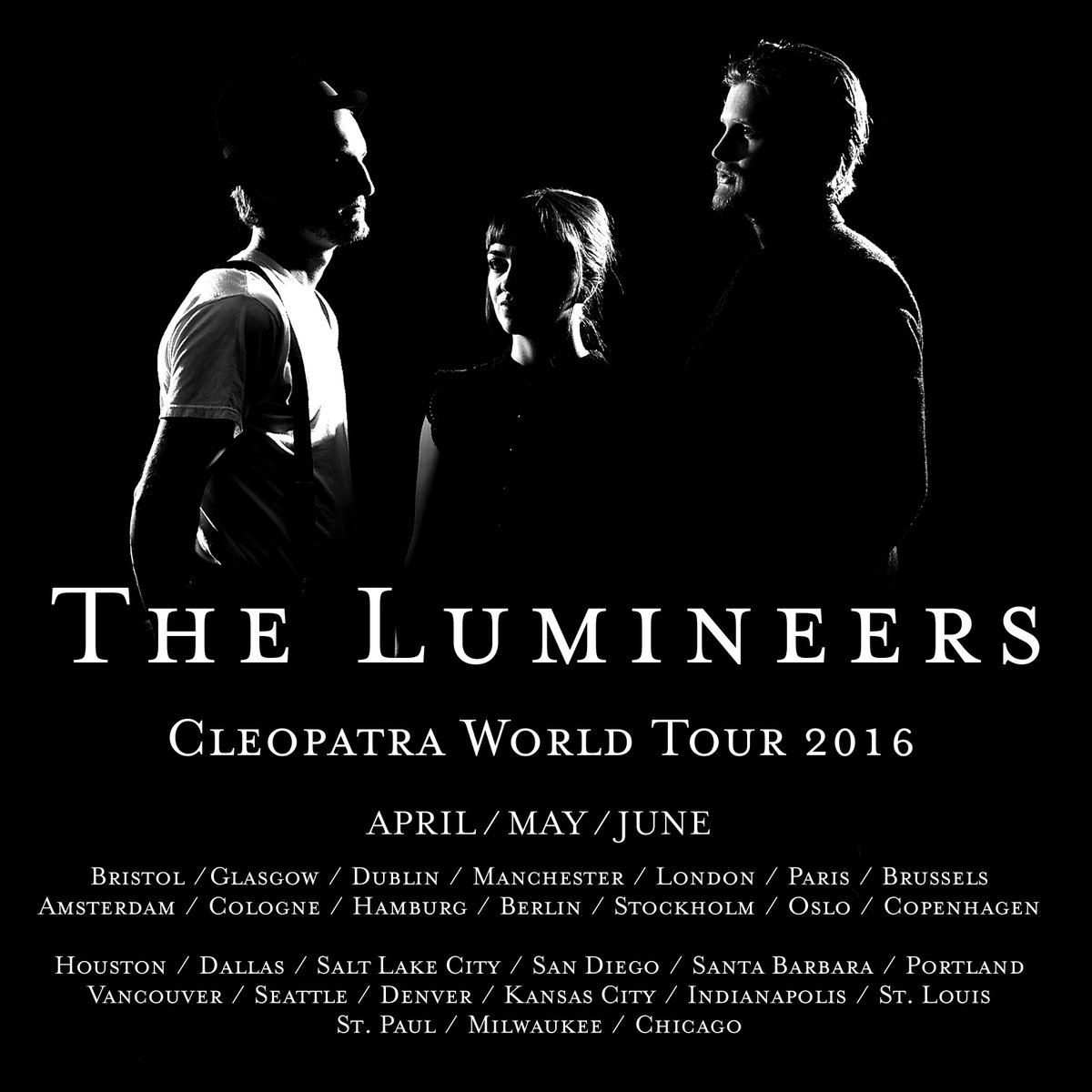 If you like the behind-the-scenes aspect of the making of music, here's a bonus video on the making of "Ophelia"