The surge of talent in not only R&B, but in music overall has been greatly shaped by the increase in popularity of online streaming and exposure.
In comes Brent Faiyaz.
Within the last year, the Baltimore singer's fanbase has skyrocketed. Both Faiyaz and SONDER, a trio he's a part of with producers Dpat and Atu, have released a project that only added to the popularity. In September 2016, Faiyaz released A.M. Paradox while with SONDER, they released their Into EP.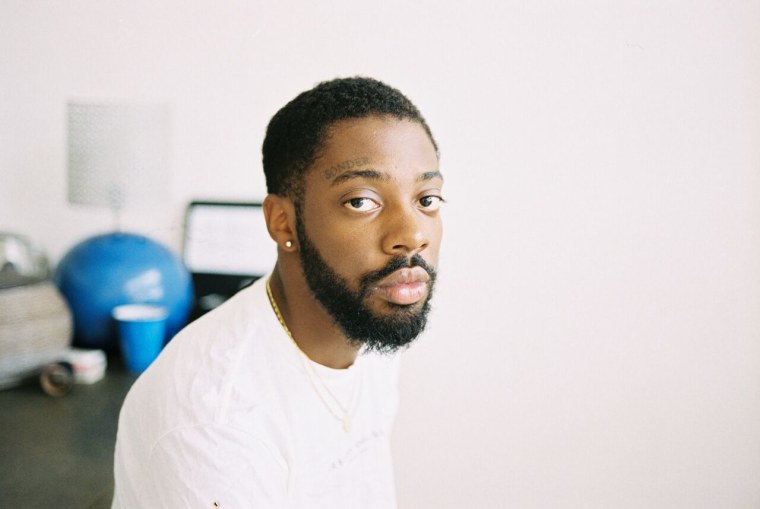 Sonder, both the name of the trio and the word tattooed in all capitals above his right eyebrow, have meaningful ties to Faiyaz. The word "sonder," as defined by The Dictionary of Obscure Sorrows, signifies "the realization that each random passerby is living a life as vivid and complex as your own." As Pigeons and Planes writes, Sonder's Into EP "is the direct result of what seems to be Faiyaz' favorite word coming to life."
"I can't really pinpoint exactly where I pull from musically," Faiyaz said to Pigeons and Planes. "I can go from Sinatra to The Verve, to Marvin to Kodak Black. It's whatever. I just think authenticity is key. Honest music. Shit that can have you like, 'I know he's not lying because I just know. He
says it like he means it.' Music that pulls from real life experience & interaction. You can't replace that."
What could have been considered, at the time, the culmination of his career to date was his feature on DMV-rapper Goldlink's song "Crew" last December. He told Fader his placement on the hook for "Crew" wasn't the original intention, but it worked out in the end.
Since then he's expanded his own following tremendously and it only continues to grow.
"I think if you're an interesting person, you don't have to cloud yourself in mystery for people to want to know more about you." – Faiyaz to Fader
Faiyaz has officially released his debut album Sonder Son to critical acclaim. The sound, oddly enough, can be compared to that of dvsn, who also released an album this weekend. The 12-track project serves as an autobiography of sorts to his life. The recording process started in Los Angeles and from there he traveled to Dominican Republic, where his family from his father's side is from, to record the bulk of the album.
Listen to it below: